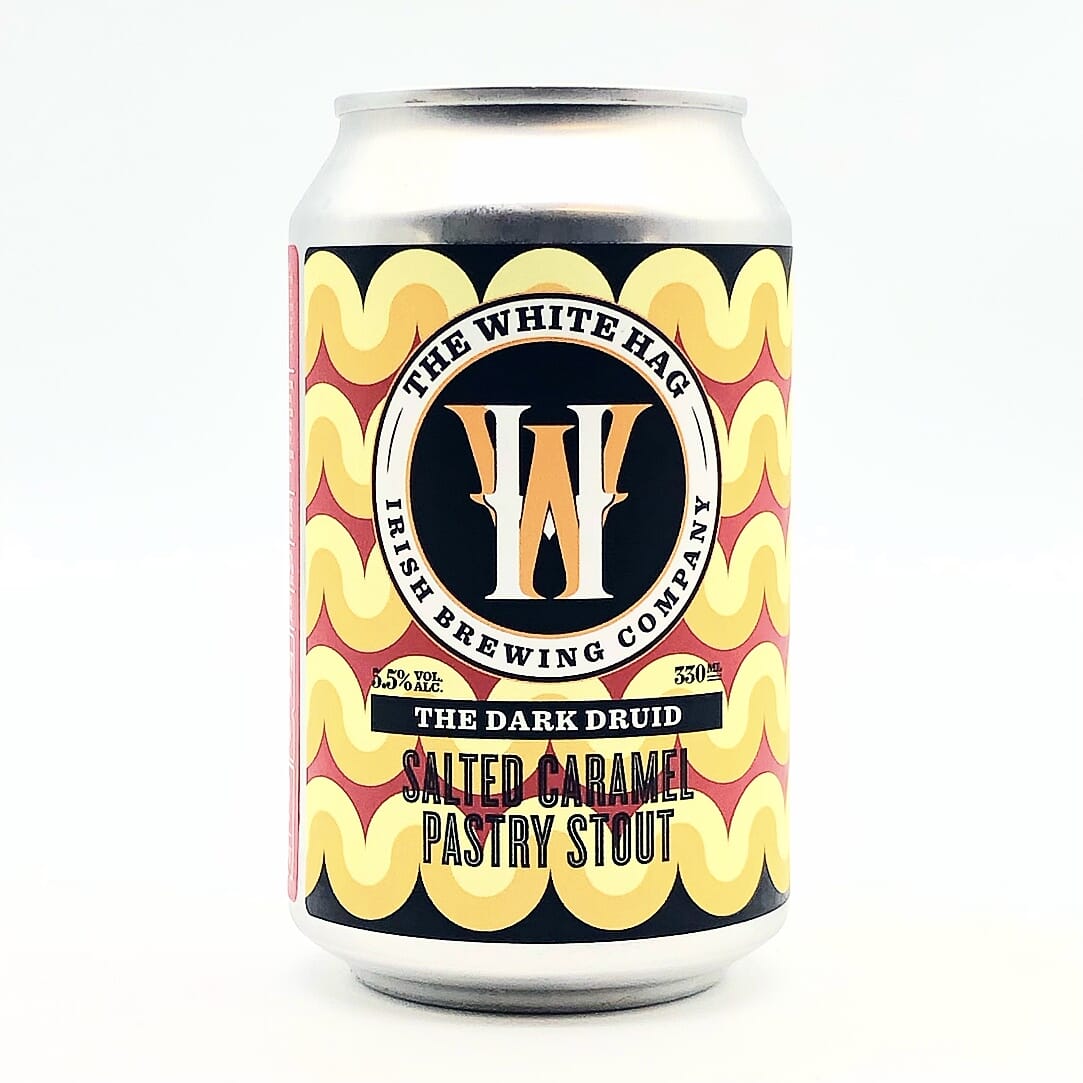 The Dark Druid Salted Caramel
By The White Hag Irish Brewing Company
Stout
---
Pastry Stout
This is the first edition in our Dark Druid range of Pastry Stouts. The White
Hag will be launching regular special edition Pastry Stouts, also known as
a 'Dessert in a Can'.

Tasting Notes:
This particular Pastry Stout is sweet, decadent and luxurious. It's infused with Atlantic sea salt and rich caramel.

Ingredients:
Water, barley, wheat, hops, lactose, sugar, vanilla essence, sea salt & yeast.
Country
Ireland
Style
Stout
Brewery
The White Hag Irish Brewing Company
ABV%
5.5%
Size
330ml