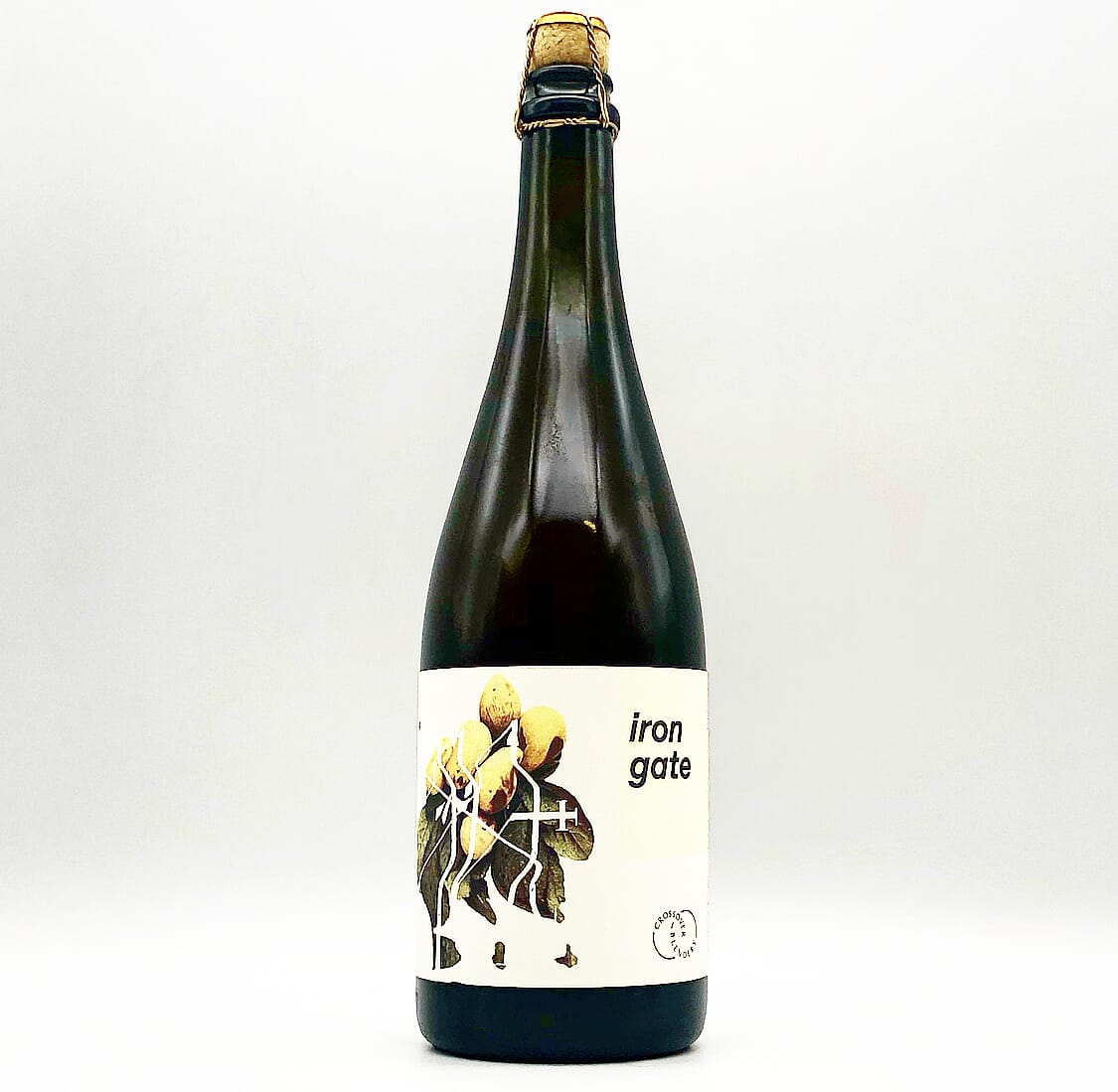 irongate
By Crossover Blendery
Lambic
---
Spontaneously Fermented Wheat Beer
Process : Pale wheat beer spontaneously fermented and aged for 8 months in a single 400 litre French oak barrel. The beer was moved onto White Bullaces which had cold macerated in tank for 5 days prior. Once refermentation had commenced, we punched the fruit cap down daily for around 2 weeks. The beer was on fruit for 4 months before packaging. We picked these wild bullaces ourselves from hedgerows at a neighbouring farm called Irongate.
Conditioning: Packaged with a small amount of priming sugar for natural carbonation in the bottle. We do not add yeast at this point, or at any point in the process. Bottles laid to rest on side and conditioned until release.
Notes: Bright, light yellow in appearance. Freshly-cut grass, green apple and honeysuckle on the nose. Further hay, plum skin and underripe pear on the palate. A dry, vinous finish.
Ingredients: Malted barley (pilsner), malted wheat, raw wheat, fuggles (whole leaf, 2014), strisselspalt (whole leaf, 2015), white bullaces, water.
Brewing season: 2019/2020
Country
United Kingdom
Style
Lambic
Brewery
Crossover Blendery
ABV%
5.7%
Size
750ml